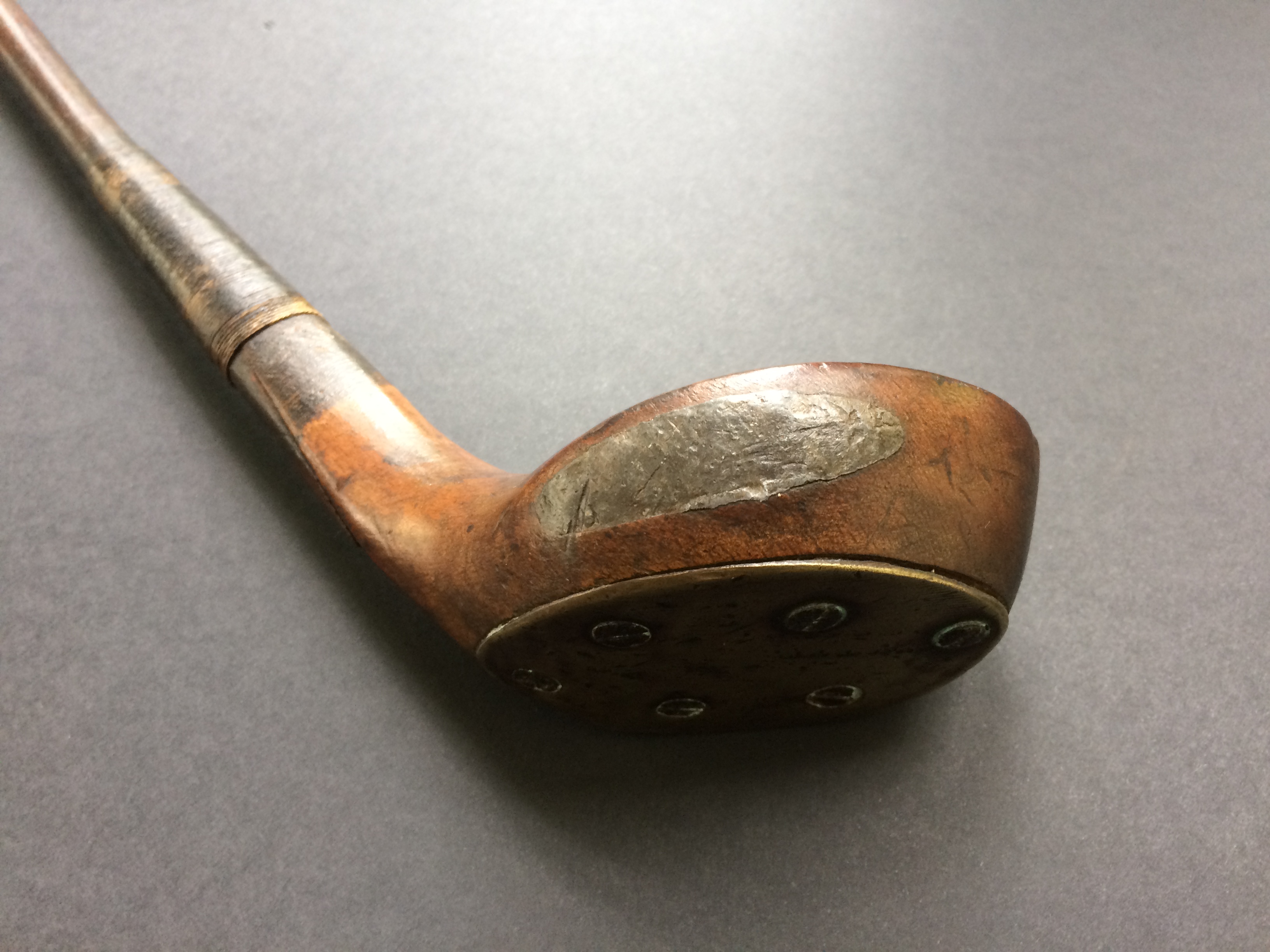 R. FORGAN SCARE HEAD POWF BRASSIE
£100.00
Only 1 remaining
Head Stamp: R.Forgan & Prince of Wales feathers & original owner stamp: A.J. Weiss.
Thick leather face insert and brass soleplate.
Greenheart shaft: 42.5" Stamp: R.Forgan & Son, St Andrews.
Original thick hide grip with underlisting.

Note: two small chips to crown, reduced whipping. From the collection of Tommy Horton, former Ryder Cup player and PGA Captain.