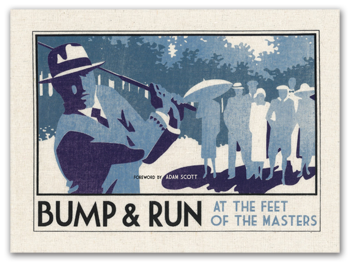 'Bump & Run' Book by Andrew Crockett
£14.99
If you love the game of golf and its traditions, you will love 'Bump & Run'. Australian author Andrew Crockett has devoted years in sourcing the content for this unique book, and it shows!
Intriguing interviews with Jack Nicklaus, Peter Thomson, Gary Player and numerous legends of the game interspersed with great archive photography and fabulous original golf art. Beautifully produced and loaded with facts, quotes, folklore and reminiscences, Aussie-focussed Bump and Run is 240 pages of complete enjoyment for the golfer.
Size - 30.5cm x 22cm
UK release - limited to 450 hardback copies.
£14.99 (RRP £34.99)